How to remove black heads in an easy and interesting manner?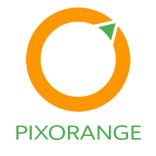 Well, you must have come across a number of blackhead removing methods still now, but this one is really effective. If you are upset because none of the methods have worked for you, then cheer up now because no doubt this remedy will be the perfect solution.
For this you will need to use half a lemon (you can take the one kept in the refrigerator, it does not matter at all if some juice is already squeezed out from it) and add a few drops of honey to it, say around 3-4 drops are enough. Rub the lemon directly on your face. Let it rest for around 5 minutes and then simply wash off your face using cold water. You can get to see the results within no time. At the same time the juice of the lemon will also help in fading the spots and marks on your face, while honey will provide the moisturizing effect.