H & M first Global Indian Designer Whimsical Collaboration with Ace Couturier SabyaSachi
H&M x SabyaSachi made an Indo-International collaboration on Monday by taking the country's rich hand-crafted textile and designs to a broader audience in world.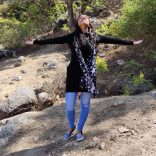 Hennes & Mauritz AB is a Swedish retail chain for ongoing fast fashion that is launched in selected countries while SabyaSachi Mukherjii, ace couturier, originated from Kolkata is a juxtapositioning traditional Indian designer with contemprory high fashion.
Although, he is not a known name in the households while He is an international sensation having 4.7 million followers on Instagram.
He is known for his rich textiles, bridalwear, high-end jewelry and distinct aesthetics that weaves traditional techniques with modern sensibility.
SabyaSachi has previouslt collaborated with brands as Christian Louboutin, Thomad Good, Pottery Barn, Bergdorf Goodman and presently H&M.
The collection consists of womenswear and menswear collection is having around 65-70 articles presenting a broad assortment of patterned flowy maxi dresses, sequin-adorned caftans, embellished dresses, shooting jackets, nonconformist jewellery and much! that is planned to be introduced at selected H&M flagship stores in 17 markets and 48 online markets through hm.com apart from domestic market.
The collaboration is themed as "Wanderlust" which is going to present rich textiles in modern as well as classical Indian profiles that will give justice to modern global drifter mind-set. This collection will take us to a journey from Muqarnas of Marrakesh and block prints of Jaipur to the coffee shops of Paris and pro energy of New York.
SabyaSachi described as an it is a modern concept of Indian Salwar Kameez for women and kurta payjama for men. It wonderfully mixes into the global markets. SabyaSachi conceits himself for mixing modern influences, by making this extensive pieces amazingly wearable. He translates his work as this fashion dream would not just give validation to your body work but would change the mass market.
He designed this collection that can be versatile for all age and gender agnostic and something that is comfortable to wear whole day regularly. Whether it could be a wine tasting in Tuscany or a pool party in LA. He wants his buyers to feel comfortable, confident along with authentic when they wear it. This whimsical pieces will give a perfect touch to your summer wardrobe whether you are going on your last trip of the season or back to the office.
The collection will be available at a price of 799 to 9,999 that is expected to be released soon. It would be available at H&M stores at Delhi, Ahmedabad, Gurgaon, Bengaluru, Mohali, Chennai, Hyderabad, Noida and Lucknow.