Money Heist Season 5: announced by Alvaro Morte while first looks revealed by Netflix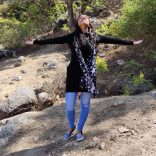 Netflix India shard the new still of Money Heist season 5 showing Professor Salvadors's heist troop, that is all set to face the Spanish police.
The first look of the fifth and final season that of the drama La Casa de Papel which is popularly known as Money Heist was revealed last week Thursday. The fans could not get enough of the selected pictures of the streaming giant. Netflix India wrote in the caption as "Hello friends, please have a look at the Money Heist images from its latest season"
The main cast of Money Heist includes, Tokyo has been played by Ursula Corbero, The Professor by Alvaro Morte, Lisbon by Itziar Ituno, Rio by Miguel Herran, Denver by Jaime Lorente, Stockholm by Esther Acebo, Bogota by Hovik Keuchkerian, Palermo by Rodrigo de la Serna, Alicia Sierra by Najwa Nimri and Manila has been played by Belen Cuesta. The two new members include Miguel Angel Silvestra who played a role in the drama series Sense 8 and Patrick Criado.
It is created by Alex Pina and executive producers will Jesus Colmenar and Cristina Lopez Ferraz. It is produced by Vancouver Media who won the Best Drama Series Award at the 46th International Emmy Awards. Its head writer is Javier Gomez Santander.
Alex Pina announced that the fifth season would show female actors playing a crucial role and it was also proved in the trailer. The gang was shut down in the Bank of Spain for 100 hours as of now. Lisbon was managed to be rescued by them. Sierra captured the professor for the very first time having no escape plan. Every time moment comes where the things go as they are plotted; there enters a powerful army in the scene! The great heist of history is on its way and now the robbery will turn into a war.
The pictures showed professor Salvador Martin's heist troop holding guns and bullets at the Royal Mink bank of Spain. The Spanish police officers are being seen all set to attack the heist with their armaments.
Season 5 is planned to be in two halves that will include five episodes each. The first volume will be started on the 3rd of September while the second volume from 3rd of December. The record of Money Heist season 4 was broke by a mystery thriller series Lupin in 2021 making 76 million views by the members of Netflix in the first 28 days while Money Heist made 65 million.