"The ties that bind, the promise that protects"- commemorates the eternal festivity of Rakshabandhan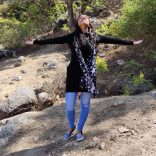 India, a land that is blessed with its rich culture, tradition and heritage. The valuable rituals of the country make the festivities shine, making the relations stronger. Dedicated to the eccentric bond of siblings, the festival of Rakshabandhan is celebrated. This year this occasion will be celebrated on the 22nd of August, 2021.
With the changing time, we have observed new trends such as tying "Lumba" on the brother's wife by giving her the recognition of the space she occupies in their life. Nowadays, Rakhi has been observed to be tied to friends, or the loved ones in the family; be it a child, mentor or guru. It's time now to ditch the conventional designs of Rakhi and explore the one curated by our creative team
Here are a few designs of Rakhi- that are totally Mind-boggling!
Brothers are annoying sometimes, but allow no other to annoy you! Tie this perfect Rakhi and show your love to your superman!
It's a type of DIY Rakhi that will just need your designer sticker! It is just made with the help of Quill strips, a Quill needle, scissor and glue. Now to design the Rakhi, Quill the strips with the help of a needle in whatever floral design you want; cut whenever needed and apply glue on the end.
The zari trends are quite traditional. However, they are now available in eye-catching customized designs that include geometrical, blossoms and peacocks. You make go with changing the texture which is easy to do on a thread.
The customized Rakhi trends keep changing every year. You can easily personalize it online on an app or in a gifting store. The trends also change from normal to the most creative ones.
Well, this is for that chill bro; with whom you hang out to a lot sweeping off bars around the town. Then it's time to cherish the brothers by tying them a beer Chill Bro Rakhi on his wrist and expect a beery gift in return!
Perfect siblings are those who are more than soulmates, who share a few secrets. It's for the ones who are constantly at each other's back. For them, it's time to honour this Rakshabandhan, with this cool and charming bro-sis-code Rakhi.
A diamond, also known as a forever mark for love! Nothing is more important than to express your underlying love for your dear brother by this Diamond Rakhi. It is the most simple, classy and trending as it holds the importance of love.
It's for the stubborn brother, who is a true "Beardman" and if you tie it, it will surely bring a smile to his face. Show some love to your handsome bro by tying this creative Rakhi that will completely suit his wrist.
To the brother who is not less than Lord Krishna, we mean to say that he is no less than a Casanova who has many crushes on him! Sparkle his wrist by typing this adorned Peacock-feathered Rakhi, at the centre of the thread with pure white and blue stones, to make your festival full of joy.
The centre of Rakhi is decorated with a crafted embroidery piece of cloth and surrounded by sea blue pearls and stones. The light maroon leaf on the background makes it perfect to be tied to your loved one's wrist. It is a unisex Rakhi, that is highly alluring and shows its finishing with a light orange thread.
So, here are the latest Rakhi trends that will surely bring a smile to your brother or loved ones face. Choose a perfect Rakhi for them, and make this occasion more special.