Awe-inspiring Laos: Explore the calm Buddhist country of Mountains & Waterfalls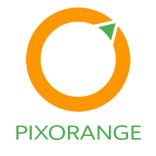 Laos is a landlocked nation rich in natural beauty, cuisine, history, and Buddhism. It is a peaceful and sparsely inhabited region known for its small-scale rural areas and real wildness. Laos, located in the centre of Southeast Asia between Thailand and Vietnam, is an often-overlooked oasis.
Laos is full of wonderful attractions, from the spectacular waterfalls and natural grandeur of the north of the cultural icons and museums of the capital, Vientiane. A considerable number of travellers arrive in Vientiane solely on visa runs from Thailand, but the country has much more to offer. Laos has some of the most stunning landscapes in the world, and it's well worth the trip to travel there.
Best Time to Go-
From November to January, when the weather is cooler, is the most popular period to visit Laos. However, if you're in the far north of the country, the evenings can be bitterly cold, with temperatures occasionally falling below freezing.
Laos can be visited at any time of year. The only months I'd avoid are March and April, when the peak of the hot season culminates in the burning of the fields, resulting in the hazy, humid air. From October through February, the chilly season is in effect.
If you're travelling between May and September, carry a rain jacket or a poncho.
BEST THINGS TO DO IN LAOS
The Epicentre of Laotian Culture Luang Prabang-
In 1995, the city of Luang Prabang in northern Laos was listed as a UNESCO World Heritage Site. There are numerous things to do in Luang Prabang, in addition to the architectural attractions and stunning temples. Some even claim it to be the most beautiful site in Southeast Asia, which is quite a claim! Hike to Kuang Si (the area's largest waterfall), tour the underground tunnels or visit the Royal Palace Museum. Luang Prabang has everything to offer every style of adventurer.
Luang Prabang is extremely touristy, yet we believe it is done nicely. With its adorable cafes with fairy lights, traditional teak wood buildings, and modest golden-roofed temples, it's easy to fall in love with this village. Despite the presence of a number of high-end boutique hotels and a few elegant restaurants with French names, the town will welcome you regardless of your budget.
During the high season, expect several of the landmarks around Luang Prabang to be somewhat crowded (like December and January). Climbing Mount Phousi, a temple-topped peak in the heart of town, will reward you with spectacular sunset views, but you'll have to compete for space. The multi-tiered Kuang Si Waterfalls, with their sparkling turquoise pools, are spectacular, but to avoid the midday crowds, visit early in the morning or late in the afternoon.
Taking a boat up the river north to Park Ou, where you may tour caves and Buddhist monasteries, is also worthwhile. Travelfish has a fantastic suggested motorcycling circle that takes in many of the best sights in Pak Ou.
Vang Vieng is a Great Place to go Tubing
Vang Vieng is primarily renowned for being the greatest site for tubing along the Nam Song river. Rent a tube and relax while taking in the sights from the comfort of a river inflatable. Thankfully, because of the numerous drunken river accidents, tubing in Vang Vieng is no longer as chaotic as it once was.
Tubing is progressively redefining itself as a top-notch adventure destination, despite the fact that it is still one enormous party. While this is likely to draw the most people, Vang Vieng also offers a variety of other activities. It is one of Laos' most picturesque towns, with huge caves, crystal blue lagoons, and bustling markets.
Buddha Park, Outside Vientiane
If you spend any time in neighbouring Thailand, you'll quickly discover that Vientiane is Laos' most popular tourist destination. There's a simple reason for this, and it's not because it's the most beautiful or fascinating area on the planet. It's because a Thai consulate is located nearby, and you'll need to go there to pick up a new visa. And travellers who have spent time there has one major complaint: it's boring!
If you find yourself in Vientiane, make a point of visiting Buddha Park, which is located just outside the city. The park is a nice place to spend a quiet afternoon because it is filled with statues and sculptures of the Buddha as well as Hindu gods and demons. Also, when you're in Vientiane, make sure to visit all of the temples and museums there, since there are a few worth seeing.
Nong Khiaw
Beautiful Limestone Mountains surround this charming hamlet.
Nong Khiaw, a tranquil town encircled by knobbly karst mountain peaks, is only a three-hour drive from Luang Prabang's established tourism.
Nong Khiaw may not be as well-known as other Laotian destinations, but its rustic charms are right up our alley — and perhaps yours as well. Although the scenery is similar to that of the more well-known Vang Vieng, we believe Nong Khiaw is nicer and has a more laid-back attitude. It's a peaceful spot with just a few riverfront homes, a few great eateries, and a couple of local bars. It's without a doubt one of our favourite places in Laos.
Some of the top activities to do here include kayaking, trekking, caving, and waterfall trips. Hike up to one of the three magnificent viewing sites that look down on the town, or better yet, hike to all three.
Nam Kan National Park
The Gibbon Experience is an ecotourism enterprise situated in Nam Kan National Park that has been ongoing for many years. It encourages you to spend the night in the world's highest tree cabins and Zipline across jungle valleys utilizing a total of 15 kilometers (!) of ropes. If you're lucky, you'll hear the wonderful song of gibbons early in the morning while the forest is still shrouded in mist.
If you're on a backpacker budget, it's a bit pricey — a three-day package costs around $300 — but it's also an exhilarating and unique experience. While there are many ziplining opportunities around the world, we can't think of many that allow you to sleep in tree huts and be so close to nature.
Explore the Plain of Jars
The Plain of Jars is one of the country's oddest sights, with dozens of stone "jars" dating back thousands of years. They stand between 3 and 10 feet tall and weigh around 14 tonnes each, so calling them jars seems a bit of a stretch. While the site is becoming more accessible to visitors, it is still not a safe place to roam around alone, as many of the surrounding areas have unexploded ordnance that you should avoid. If you're feeling adventurous, fly to Phonsavan and arrange transportation from your guesthouse or hotel to the attractions. Definitely a one-of-a-kind destination!
Vang Vieng
Vang Vieng now primarily serves as a base for outdoor activities such as kayaking, zip lining, and caving. You may also go hot air ballooning at daybreak for beautiful views of the surrounding karst formations (check the weather forecast first; if it's gloomy, it won't be worth it). The Blue Lagoon, a tiny recreational swimming hole near Vang Vieng, and the Tham Phu Kham Cave are two other nearby attractions.
Vang Vieng is one of the most popular tourist destinations.
The City of Waterfall, Coffee Farm Pakse and the Bolaven Plateau
The city of Pakse is an excellent starting point for exploring Laos' southern area. While the city itself isn't particularly noteworthy, it does include a tiny backpacker sector with a few guest houses where you may spend the night while planning your adventures around the area.
The Bolaven Plateau, located nearby, is a flat, elevated terrain (between 1000 and 1300 meters) famed for its numerous coffee estates, magnificent waterfalls, and traditional towns. You can drive a little loop (minimum 2 days) or a large loop around here (minimum 3 days). Although the roads aren't always scenic the entire way — some simply pass through flat farmland — the sites along the route are spectacular and well worth the trip.
The Tad Topics and Tad Fane waterfalls are particularly impressive, and staying the night in the small hamlet of Tad Lo is a pleasant experience. Motorbikes are the greatest way to see the Bolaven Plateau. If you don't have access to a scooter, you can take the public bus up to Tad Lo to visit some waterfalls and coffee fields, though you should have your own vehicle to see the best of Bolaven.The 4000 Islands-
When the enormous Mekong River reaches the riverine archipelago known as the 4000 Islands in southern Laos, it breaks into several smaller tendrils (or Si Phan Don).
We're not sure if there are exactly 4000 of them, but the region is undoubtedly home to a plethora of lovely river islands. It's a peaceful and rural setting ideal for relaxing in a hammock and watching the world go by. Sunsets on the Mekong are spectacular! Bicycling, dolphin viewing, and kayaking are some of the other activities available in this area.
HOW TO GET INTO LAOS
Not long ago, Laos had no road connections with any of its neighbors. In 2012, we still had to cross the Mekong on a small boat and have our passports stamped at a tiny immigration cabin with a single desk. There are now bridges and proper border infrastructure, making entry into Laos much easier.
Get in, through buses-
If you're coming from Thailand, Huay Xai in Bokeo Province is a good place to start your Laos adventure. This is a somewhat uninteresting border town, so if you don't have any other plans in the area, you may avoid it. From Chiang Mai and Chiang Rai, international buses run directly to Luang Prabang.
Another important border crossing site with Thailand is near Vientiane, the capital. In the south of Laos, many visitors arrive by bus from Cambodia Siem Reap or Kratie.
Take a Boat from Thailand
The notorious slow boat, which travels along the Mekong River from Huay Xai to Luang Prabang, is a popular tour among younger backpackers (and some older independent travelers). The boat journey takes two days and provides an enjoyable introduction to Laos.
Get In through Flights
While flights to Luang Prabang and Vientiane are available from regional hubs such as Bangkok, Singapore, Kuala Lumpur, and Hanoi, Laos is not well connected by air. Lao Airlines operates sporadic domestic flights to different parts of Laos. Instead of travelling directly to Laos, you can fly into Thailand's Chiang Rai or Vietnam's Hanoi and then drive into the country.
Visas to Enter
On arriving at the border, most nationalities are given a 30-day visa. The price varies depending on your country, but it often runs from $20 to $40. Citizens of ASEAN countries, Japan, Switzerland, Russia, and South Korea are eligible for a free 30-day visa on arrival.
LAOS Accommodation
In Laos, inexpensive lodging is plentiful. For about $10 a night, most places provide simple bungalows or rooms in guesthouses. A bed in a dorm at a hostel is easily half that price.
Luang Prabang is one of the most expensive places to visit, although there are both budget and luxury options. To secure the best accommodations, we recommend making a reservation ahead of time.
LAOS Travel Expenses
So there's this weird meme going around about how Laos is relatively expensive. People keep saying it, but we don't think it's true when you look at the numbers. While it is possible to get by in Laos with $15-20 per day if you want to be a little more comfortable, we would recommend spending a little more. Unless you plan on staying in 4-star hotels and eating gourmet meals every day, a daily budget of $20-$30 should be plenty for a comfortable stay in Laos.
That appears to be a great deal. We believe that a daily budget of $20 to $30 is a suitable one for Laos, with cost disparities with surrounding countries being minor. If you plan on doing a lot of guided tours and sightseeing, increase your budget by a few bucks.