Spatial audio on iPhone and iPad 'sounds good' for Netflix users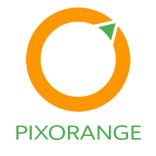 A 'sounds good' news for the Netflix users as Netflix recently confirmed that it is now adding a new feature called Spatial Audio support on its iPhone and iPad apps, offering the users with compatible Airpods models an immersive listening experience when watching TV shows, movies and other content. This feature gives the movie or video you're watching a theatre-like auditory experience, making it seems as if the sound coming from all sides. The function employs directional audio filters to "play sound nearly anywhere in space," resulting in an immersive audio experience.
Netflix stated in January that it was testing Spatial Audio functionality for its iOS apps. While according to a Netflix spokesperson it has confirmed that Spatial Audio compatibility will be available on iOS 14 and iPad 14 and higher.
Apple launched Spatial Audio in May for some iOS 14.6 and above devices. While launching this feature it also made all Apple music members free access support to Lossless Audio and Dolby Atmos. The hardware called the gyroscope and accelerometer is used by Spatial Audio to locate the location of the sound source. So when the user moves or tilts their head left or right, the sound position shifts, giving the impression that the sound is coming from a fixed location.
The new Spatialize Stereo option in iOS 15 is supposed to emulate the Spatial Audio experience even for non-Dolby Atmos content. Users of the AirPods Pro and AirPods Max will be able to listen to virtually any song or watch any video.
Users can turn on or off Spatial Audio via a toggle in the Control Center. Only when a pair of compatible AirPods are connected to the host device will the option appear in Control Center when it is enabled. When you open Control Center and hold down the volume slider for a long time, you'll see options to turn on noise cancellation and, new to Netflix, Spatial Audio.
According to a Netflix official, in order for the functionality to work on iOS devices, customers must have the most recent version of the app. Users should check for the update on a frequent basis if they haven't already because it will be rolled out in stages. According to company officials, it will be a slow rollout of this new feature.
It's worth noting that other services like Apple TV Plus, Apple Music, Disney Plus, and HBO Max already offer Spatial Audio on the iPhone and iPad. If you are not a Netflix subscriber you can still try and experience this feature using one of the above platforms. As mentioned earlier the only thing you will require to experience this feature is iPhone or iPad running iOS 14 or later and the AirPods Pro or AirPods Max.