The function of Neem in elevating your beauty and health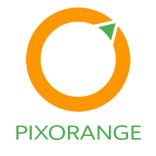 Neem tree is vastly preferred in India for its medicinal values and other essential properties. There is a rich and diverse history surrounding this tree. This is one of the many trees that have plethora of uses. The best part is that this is one of those trees that can grow even in tough situations. In the botanical terms, this is known as Azadirachta indica, meaning "The free tree of India".
Basically, this tree is used for inner purification of the body as well as to elevate the external beauty. It has therapeutic properties that help in healing and soothing the body from both outside and inside. We use high quality organic Neem leaves, flowers and twigs to come up with the purifying component. Traditionally, it is effective in soothing skin irritations and supporting the oral hygiene. Neem is also well-known for supporting health, increasing the radiance of nails, hair and skin. It works like a miracle when used in combination with the Turmeric Formula. Neem is the best alternative of Goldenseal, which is a popular pharmacy and known for several decades for providing various remedies for good health.
In many cultures, this tree is regarded as the main source of medicine. In the ancient legends of the country, Neem tree is given a very important place. The cold catabolic bitter tonic is used because of the presence of the molecules that can easily mimic the hormones of the microbes and insects. It is used for a wide range of anti-pest applications. As per the study it has been found that almost 400 million individuals consume Neem everyday in some or other ways.