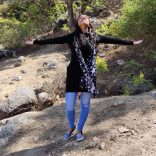 Pinterest is growing at a surprizing rate faster than Twitter and Snapchat without focusing on Teens. Comparatively, Twitter and Snapchat have lot more active users. Since September, Pinterest have already gained 50 million new users while snap added 25 million & 9 million by Twitter.
Pinterest will hit more than 250 million active users any day so before catching up to twitter and Snapchat it has a long way to go in terms of audience size.
For visible bookmark products of interest and considering the way users use the platform, Pinterest has recently come with number of brand-friendly features! The brands who are eager to promote their products to an extremely targeted audience that are ready to buy will be fascinated for sure.