Publicised: Most common passwords in 2020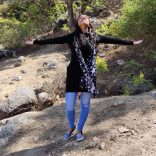 Brute-force attack is the reason for weak passcodes that allows hackers to guess any mixture by perforating any casual phrases or codes using cryptography. If you use same password in many accounts, it leads to passwords spraying.
Survey by the password management services NordPass; they noted that '123456' is the common password following with '123456789' with million users. More than 7.8 million times, the accounts with such passwords were suspected. More than 50 password on the list consist of '0000000' or '111111'. More than 30 were random names as 'ashley' or 'michael'. According to NordPass, 'ashley' ranked first last year while the most popular password this year was 'Aaron431'.
Some usual ways to get protected from Cyber-attack is to refrain from using personal information such as name and contact details or birthdate. NordPass noted that mixture of uppercase, lowercase and symbol makes it harder to crack.