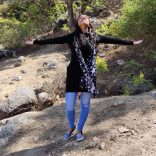 Varun Dhawan and Natasha Dalal- a designer, are childhood sweethearts; that schooled together and were just the perfect couple in the glooms of ivory! They are the "happily ever after" couple now.
On an Instagram post, he wrote "Life long Love just become official". Natasha was looking stunning in the Manish Malhotra ensemble while Varun wrote Kunal Rawal's.
This paparazzi wedding took place at The Mansion House, a luxurious 25-room resort in Alibaug. Keeping COVID-19 protocols in mind they had a limited guest list of 40-50 names.
Security was increased outside the Mansion along with the COVID-19 test making it mandatory for the one attending the wedding.
Sunday was the Sangeet ceremony and Mehendi artist Veena Nagda was spotted arriving in Alibaug on Saturday.
As per reports the reception is going to be held on 2nd February 2021. Prior to Sangeet; Varun had a bachelor party held near the venue. While heading to the party; he had a minor accident as per sources. Fortunately, nobody got hurt and the car was saved.
Among the celebs invited to the marriage were Salman Khan, Katrina Kaif, Karan Johar, Alia Bhatt, and Arjun Kapoor. A photo of Varun with his friends and filmmaker Shashank Khaitan, Kunal Kohli, and Designer Manish Malhotra took rounds on wedding morning' while we are trying to cue the interesting looks and photos of other celebs.