The Naturopath's Methodology: 6 Herb's that assuage your Hormonal Imbalance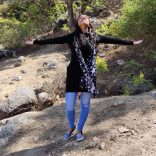 The main female hormones that help to regulate the menstrual cycle, pregnancy, breastfeeding, fertility, and sexual desires include progesterone, luteinizing hormone (LH), estrogen, and follicular stimulating hormone (FSH).
In a women's life cycle, menopause is a normal and healthy part. The symptoms of menopause are hostile and awkward.
In this article, you will come across herbs that will aim to manage menopausal symptoms. Pharmaceutical hormone therapy has a time and place that can be dangerous. That is the main reason for so many women seeking out hormone-regulating herbs. Formerly starting any of the following hormone-regulating herb, don't forget to take advice from a health care advisor.