Indian Businessman Owns 22 Apartments in Burj Khalifa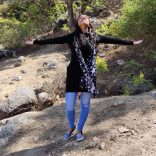 Nothing is sweeter on a Monday morning than the heart-warming tale of rags-to riches. Since, they are popular on the internet; it is possible that you have never come across a personality like the Kerala-born technician –turned-businessman George Nereaparambil.
Though owning a portion of Dubai's Burj Khalifa – the present tallest building in the world – is a positive signal that you have arrived, George owns more than a few. 22 apartments to be correct, as he discloses personally in an interview to the Khaleej Times and he does not end here, but continue that if he gets a proper deal, he would buy again.
The Indian businessman's commercial sense first came out at the age of 11, when George spotted a market in his village for unused cottons seeds and empty tamarind shells. He disclosed that people in his village were in the business of cotton, but would throw out seeds. Many people did not know that gum could be produced from those discarded seeds. It was the same with tamarind seeds as well. He sold empty shells as cattle feed and scored ninety percent profit.
As he landed in Sharjah in 1976, he very soon realized that a young and thriving desert economy was the right market for air –conditioners, which ultimately became his core business.
Though he scaled great heights in life, the Indian businessman ensured that his feet remained decisively stuck on the ground. When asked about his greatest wealth, he committed it was the learning. He continues to learn everyday, which is his biggest success. People should dream, learn and then only they would succeed.
George is a believer in paying back to nature. The air-conditioner mogul, owner of a mini-empire in his Geo Group of Companies is presently busy on a pet project, which has no relation with high-profile real estate. In reality, his project relates to build a canal in Kerala aimed at not just providing water to farmers with a livelihood, but also ushering electricity and sustainable water consumption to forests and for the protection of greenery of God's own country.
When his life appears to be a dream coming true, George is yet not satisfied and says that he is a dreamer and he would never cease to dream.