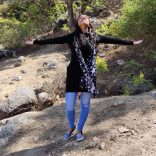 A tiny seed that covers all the benefits in one! Through primeval cultivation and principles, this seed is used ever since prehistoric times. The use of flax seeds is past the times of Nefertiti in Egypt, suggested from the evidence received by Archaeologists.
Flax seeds which is known for its naturally strong fibre also known as "Alsi" or "Tisi" in India. This seeds were presumed in the diet of hard waged inhabitants.
Brown and golden are two variable colors of flax seeds; both contain similar characteristics and fatty acids. The yellow or golden flax seeds i.e. Linola (Solin) that boasts a different oil profile. This variety is low in Omega-3 fatty acids.
Flax Seeds – Beauty Facts
There are no more Rashes
It Rejuvenates Skin
It treats acne prone skin
A healthier skin tone is received
It is high on nutritional value
It gives glow to skin
Say goodbye to fine lines and wrinkles
Face pack made from Flax seeds
To augment beauty of your skin, flaxseeds are used in many face packs and scrubs.
Flaxseeds and water for a tighter skin
It's making:
Boil adequate water and add flax seeds to it.
Stir it well.
Cover the bowl with a neat cloth and make it rest for 3-4 hours.
Apply the paste on your freshly washed face and neck evenly.
Let first layer dry and apply another layer.
Repeat it till you have done with 4 layers.
Let mask dry completely.
Wash it off with normal water.
Apply this mask once a week for a tighter and glowing skin.