Doodhpathri: The Valley of Milk is an untouched beauty of Kashmir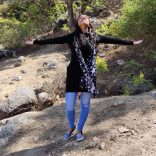 A beautiful pasture with bright green grass giving a look of green carpet is Doodhpathri. In the middle of the pasture is a beautiful river that is dancing and rumbling when the wind flows. The place gives a very beautiful and enjoyable look. The green grass that is felt under the feet is admirable.
Doodhpathri is currently a beautiful place of Paradise on Earth- Kashmir. It is located in the Budgam district. A beautiful resort is located in carpet like pastures and the area is rich in the production of milk hence named "Doodhpathri". The cattle who graze here give milk in large quantities.
Doodhpathri is a recent inclusive place on the tourist map of Jammu and Kashmir. There is a small amount of crowd here, as not many people know about it. It has become famous among the local people who are bored of the daily places of entertainment in Kashmir. You need to pack your lunch and dinner stuff as there is no fully opened market or any resort. The trip lasts for only a day. The local people who run small staff provide tea and coffee to the nomads.
The place is worth the trouble that you face while travelling that is too hectic. The roads and areas are developed by the local government are taking steps on a fast track basis. Doodhpathri is connected with the newly going to build 3 concrete roads. Once the work is finished, the destination will be the preferred destination for the tourist with the rank of no.3
Helps during Travel:
As travelling is hectic, here is the route to reach Doodhpathri. You have to take a bus to Budgam from Lalchowk Srinagar and after that, you can catch a vehicle to Khansahib. At Khansahib stand you can get a cab to Doodhpathri. If you come to Kashmir by air, you can directly take a bus from Budgam to the Humhama area that is just 2 kilometres from the Airport.
Time to visit:
The weather here remains moderate. During the spring and summer month from May to September, the visit is worth it. The place is at its first stage that is it is only visited for sightseeing as the area has not developed completely yet.