'World's Coolest Airport' – Hamad International; Haffington Post says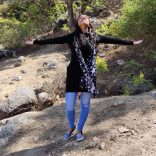 Hamad International Airport or HIA, Doha has been adjudged the "Coolest" airport in the world, which comes in the list brought up by the Huffingon Post. Travelzoo, the deals website produced the ranking of seven airports around the globe, which help enjoy global travel more pleasantly.
Citing the reason of the high ranking of HIA, Travelzoo remarked that the airport had abundant luxury. The post described the extravagancy of HIA by mentioning the swimming pool and free resting rooms for passengers.
The biggest praise about the airport is due to its magnificent art installations.
With the completion of the passenger terminal, which is expected by 2020 would offer more than one million square meters in size with 61 contact gates and a capacity to accommodate nearly 53 million passengers every year. Quatar Airways CEO, Akbar Al Baker added earlier this month that the project building work was expected to start by the end of this year.