Udaipur – The Venice of East and Charm of Rajasthan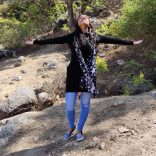 Udaipur, the trinket of the state of Rajasthan and City of Artificial Lakes. This city is lovely to visit as it is surrounded by beautiful Aravalli Hills. "Venice of India or City of Waters" is the popular name of this city. Beautiful architecture, natural beauty, astonishing man-made lakes, enthralling temples, and natural beauty surround it; that makes it the must-visit destination.
Udaipur has its own beauty as it has natural offerings with splendor burgeoned by human efforts, which make it one of the most memorable, and delightful tourist destinations.
Thousands of tourists are been attracted to this beautiful city during Diwali to celebrate The Lantern Festival. This enthralling festival entails majestic places, pretty lakes, and picture-perfect mountains. This city is garlanded up with glittering lights on historic structures and a festive atmosphere all around.
The City Palace, which is nestled in the bosom of the Aravallis and made of granite and marbles, is a perfect combination to be in contrast with natural surroundings. This majestic palace's intricate architecture is a subtle mixture of European, Chinese as well as Medieval influences that are embellished with many arches, towers, and domes.
The sight is enthralling, as it is covered by lush green gardens. There are many fans from the film industry of this imperial beauty and some of them have tied their knots here. Several films such as "Guide" and "Octopussy" have been shot here. As the pages of history, City Palace is amongst top to be visited as it is a gentle combination of architectural prodigy and rich heritage.
In the heart of Udaipur lies this beautiful man-made Lake Pichola. As this place has the composure and its own beauty, this lake witnesses lakhs of tourists as this one is the oldest and largest lake in the city. It is a dream come true place for nature lovers as it is skirted by lofty hills, heritage buildings, and bathing Ghats.
The visit to lake Pichola is incomplete without having a boat ride there as it; specifically at dawn. This place gives a glitter of gold in the evening time as heritage buildings surround it and spotting the water turning golden with the sun's replication. This mesmerizing view will give a different world of stillness and show the romantic side out.
The most famous tourist place is Fateh Sagar Lake that lies in the north-west of Udaipur. This man-made lake that is surrounded by Aravalli Hills is the second largest in the city known for its scenic beauty. You can try water sports along with boating here.
"it is separated into three discrete islands; The Fateh Sagar Lake is sprawling over an area of one square kilometer". Nehru Park and Houses are the largest that is a boat-shaped restaurant and small zoo for kids. It is also a famous picnic spot. Public Park with water-jet fountains is situated on the second island. The best solar observing site in all of Asia known as the Udaipur Solar Observatory lies on the third island.
Popularly as known as The lake Garden Palace, it is a glorious palace located on the southern island of Lake Pichola in Udaipur. Eight live sized elephants are carved out of pure marble and situated in the palace to guard it. Islamic architecture is used for this place.
Gardens embellished with palm trees, bougainvillea, jasmine flowers, roses, and palm trees are surrounded in Jag Mandir Palace.
After Govind Ballabh Pant Sagar; the second largest artificial lake is Jaisamand Lake. Various rare animals and migrant birds are seen as it has also Wildlife Sanctuary. It is a place to rejoice as it has flawlessly beautiful surroundings. There are six cenotaphs and a temple dedicated to Shiva at the center of the marble dam.
Situated 22 km north of Udaipur, Eklinji Temple is one of the famous temples of Rajasthan. Every year several tourists visit here due to its architectural brilliance and it is dedicated to Lord Shiva of the Hindu religion. The pyramidal style of roof and uniquely carved tower gives this double storied temple a splendid look. The outer walls of the temple have attached to the steps that touch the serene water. A striking four-faced idol of Eklinji is made out of black marble that fills the temple with enthralling fragrance.
Vintage Car Museum is an awesome place for automobile and car lovers that is located just a few kilometers away.
The royalty of the Mewar dynasty has been seen in these cars as it shows good taste of them. One of the most opulent Rajput rulers is the Mewars as it leads a plush and luxurious lifestyle. The royal members of the Mewar dynasty usually own Rolls Royce and Mercedes models that were even customized by them; that are been seen in this car museum.