Pahalgam: Valley of Shepherds in Kashmir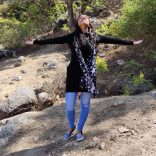 Pahalgam is an attractive hill station and a popular tourist place. It is situated in the Anantnag district of Jammu and mir Kashmir Valley. Pahalgam is the repast to our eyes with its unscathed and natural beauty.
Pahalgam is situated on the banks of the Liddar River and is popular for adventurous activities such as trekking, hiking, and fishing. It is plunged in plush foliage and attractive Himalayan ranges.
The most important pilgrimages in India- The Amarnath Yatra starts from Pahalgam. The base camp of Amarnath named Chandanwari is located at 16.6 km. Lots of frivolous outdoor activities are offered in Pahalgam such as trekking activities.
The trekking journey towards Kohlai Glaciers can be embarked via a beautiful village named Aru. On the frozen Glaciers, local people offer sledding. For the people who enjoy trout fishing, the long river of Pahalgam is perfect to do.
The starting point of the famous Amarnath Yatra can be done from the base of it-Chandanwari that is located 16.6 km away from Pahalgam. This place is famous for snow sledding on the snow bridge. Chandanwari is perfect to enjoy as a picnic with your family to view the natural beauty that is surrounded by snow-dusted mountains and the Lidder Rivers flowing aside.
This place remains covered with snow during the months of November till May; which makes it ideal for snow sledding. Nevertheless, the ideal time to visit Chandanwari is during the months of April to June which makes it worth sightseeing.
This river flows through this beautiful hill station of Pahalgam that makes it a popular tourist attraction. Lidder River is a picturesque picnic spot as the peaceful atmosphere is combined with its attractive beauty.
It is considered to be the most important tributaries of the Indus. This river is the main source of water for the nearby Anantnag region and it is reachable only through trekking. This place offers you other adventure sports that are angling, fishing, horsing, and white water rafting.
A tributary to the Lidder River; Aru lies beside the Aru River. This river is well known for its scenic meadows and adventurous activities like hiking, trekking, and horse riding.
Aru Valley becomes a winter wonderland as it is covered with snow as far as eyes can see during the months of winters. It is a perfect place for Skiing as well. When you visit this beautiful place don't forget to soak yourself in the pristine beauty of this place. Aru is one of those places that you would like to visit again as the awe of nature.
Kolahoi Glacier is a hanging Glacier known for its breathtaking view that is situated over the Lidder River. The only way to reach this glacier is through trekking. You can also hire ponies or horses to reach some part of this Glacier.
If you want to reach the landscapes of this Glacier that are tremendously perplexing; you are warned to visit if you are an inexperienced voyager.
Tullian Lake is located between Pir Panjar and Zanskar range and is also a famous tourist attraction. The color of water in this lake is pure blue that is dotted by chunks of ice during few times in the year when it isn't frozen completely. It needs 2 days to reach this lake. If you want to complete this trek in one day you can even hire a pony.
A famous temple in Pahalgam is Mamaleshwara Temple which is dedicated to Lord Shiva. It is built by King Jayasima and is considered to be one of the temples that are built from stones. It is considered a significant place for worship and draws many pilgrims from all over the states.
As stated by Legends, Mamleshwar Temple is built in such a way that Lord Ganesha is shown as a door guard for Goddess Parvati to stop Lord Shiva from getting inside. However, inside the temple complex is a shrine that is completely made from gold.
This most popular tourist attraction in Pahalgam is a breathtaking combination of attractive surroundings that is bordered by tall deodar trees and pine forests by the Lidder River flowing aside.
This valley falls in between Pahalgam and Chandanwari on the way to Amarnath Temple Yatra and is one of three angelic valleys of Pahalgam. The other two are Aru and Chandanwari. The characteristic of Betaab Valley is straggling fecund meadows, snow-capped massifs, and winding rivers. For those who want to explore the nearby regions of Amarnath Yatra, this valley is a famous hiking base and camping site for travelers apart from being a spectacular countryside.
At an elevation of 2400m above sea level, a nine-hole golf course is sported in Pahalgam and is referred to as "Plateau" by any locals. Equipment can also be hired as well as refreshments are also available on the grounds.
Pahalgam is the base camp for countless voyagers. Challenging mountain ranges, plateaus, and unspoiled rivers make the region suitable for all types of hiking. The best time to hike is from April to June.
If you visit Pahalgam don't forget to purchase carpets, kaftans, Namaz Prayer rugs, woolens, tea cozies, and Kashmiri handicrafts. Zamindar; a well-known shop in Pahalgam which is also Home of Handicrafts is a shop where one can not only get carpets and Gabbas but also fantastic shawls and dress materials with lovely Kashmiri embroidery.