Maca Root Nutrition: What it is and How does it benefits you?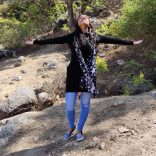 Lepidium Meyenii is the scientific name of Maca plant. This plant, which is native to Peru, is probably available in powder form or supplement. To enhance fertility and sex drive; Maca root has been traditionally used. This root also improves energy level.
Nutrition chart
Vitamin C: 133% of the RDI
Vitamin B6: 15% of the RDI
Manganese: 10% of the RDI
Potassium: 16% of the RDI

Benefits
Maca improves mood swings.
Maca protects from sun when applied to the skin.
Memory and learning is improved.
Symptoms of Menopause is relieved.
Libido is increased in Men and Women.
Maca boosts sports Performance and Energy.