JLo- Jennifer Lopez wasn't "Loving herself" and had to undergo therapy after marriage in her late 30's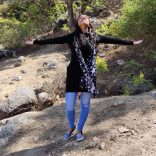 Jennifer Lopez revealed that she had to attend therapy throughout her 30's as she believed that all the time she had plenty of self-love but now she understands her personal relationship was not much ideal.
Lopez had a statement with Jay Shetty- Coach in a #CoachConversation said that she remembers when she went through therapy in beginning in her late 30's there was a lot of talk about loving yourself and I was like yes "I love myself".
Currently, 51 aged pop star stated that she was doing all this in her personal relationship that didn't seem as if she loved herself; although she didn't even understand the concept of self-love. It took much time and journey and it's still a journey for her.
Apart from this, she didn't reveal her relationship but it is assumed that she was referring to Marc Anthony- Singer; with whom she had two children Emme and Max.
She is currently engaged to baseball star Alex Rodriguez. She had priory talked about battling for finding forgiveness after her marriage ended but she also said she still has a love for Anthony as he is the father of her children.