If You Are Keen to Post Pictures of Your Food Before Tasting, This Ad is for you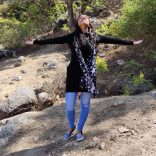 Do you love to take pictures of your fancy looking food? Do you search for the correct filter to use them in your photography, which may sometimes make the food get cold? Have you ever been told to start taking food instead of time wasting? If your answer to these entire questions remain positive, this commercial is a must watch for you.
IKEA's –'Lets Relax' advertisement has the oddest reply to the posting of food pictures online. They have reinvented the habit of 18th century France when there was no smartpone.
Hence, what did they do at that time if they desired to inform everyone what the dinner arrangement looked like? Watch for yourself. It may be of help to you, so just relax.