How to reactivate your BANK account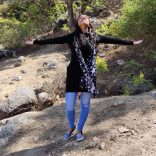 If any current account or savings account is not active for more than two years, then it will be considered as dormant or inoperative. This guideline has been passed by the Reserve Bank of India. If you are having a dormant account, then you can reactivate it in the following ways:
How your account becomes dormant or inoperative?
If there is no transaction for more than 2 years then it become dormant automatically.
It becomes inactive if there is no transaction for more than 1 year
Only current and savings account can become dormant or inoperative.
Is your account dormant?
If you cannot use any banking channel for making transactions, it means your account has become dormant. It includes ATM, online and phone banking
The credit history may not be affected with an inoperative account, but in order to avoid any kind of fraudulent practices it is better to reactivate the same.
As per the report of a World Bank, there are around 195 million dormant accounts out of the 460 adults holding a bank account. Presently, the rate of dormancy is around 43 percent, which is quite high. So, try to keep you account active to avoid malpractices.
How can you keep your account in active state?

When holding several bank accounts, you can divide your transactions among them to ensure that all of the remains active. For instance, you can pay your EMIs using one account while pay the utility bills from the other bank account. Even if you have nothing to make transactions every month, then at least conduct one transaction in a year so that the account does not dormant.
Procedures for reactivating your bank account
The procedure is same as it is for opening a new bank account.
You need to submit an application for not conducting any transaction in the last 2 years to the bank manager.
KYC documents are necessary. And some banks need you to be present physically for verifying the signature.
For NRI clients, many banks offer online reactivation service
RBI Rules
There are no charges for reactivating a dormant or inactive bank account.
Banks cannot charge any penalty from the account holder for not maintaining the minimum balance on inactive or dormant account
Important points to consider
Unless an account is unused for more than 24 months, it cannot be termed as dormant.
If any kind of FD or dividend income is credit in an account, then it will be considered as an active account.
An account will be classified as inactive or dormant if there is no last transaction or deposit from FD or dividend for 2 years (from the last date of transaction).
Procedure for account reactivation
The process of reactivation is different for different banks.
It is necessary to keep a check on the savings account at each interval to avoid any type of fraudulent activities.
At the time of filing the returns, ensure that you submit all the necessary details of the bank accounts you are holding. It includes the inactive or dormant ones as well.