Get Fit: An insight into Jaqueline Fernandez intense workout routine and diet secrets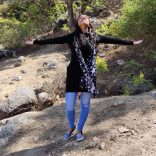 The most known fittest star of Bollywood, Jaqueline Fernandez had newly launched her own workout programme. The name of her fitness programme is She Rox that was just released on Instagram. She said that she hopes people would join her on a healthier life journey.
This 35 years aged star revealed that she would be sharing tips on how she remains fit in her professional as well as personal life.
As per her statements to IANS, she said that she is very happy to launch her fitness programme. It was always important for her to stay fit and motivated. She hopes that this programme would improve the health and well-being of people. She would share her life experiences of staying fit on and offset.
In spite of having a hectic schedule, this healthy exercise keeps her fit always.
She added to her quotes that sometimes her on-camera schedule gets hectic and that will be great if she will be able to line-up this schedule in her system.
A set of five workouts called She Rox Cardio will be the first series in this programme. TruConnect App will be launching this programme.