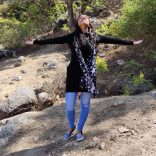 The town of Te Anau lies on the eastern shore of Lake Te Anau that is the largest lake on the south island and the second-largest in New Zealand. The basic source of income of Te Anau is tourism and agriculture. It is a gateway for hiking in the Fiordland national park.
The unharmed majesty and backdrop of Fiordland never cease to mesmerize travelers. It is the most beautiful part of New Zealand that covers 1.2 million hectares in size. It consists of lakes, mountains, and rainforests. This National Park is managed by the Department of Conservation in New Zealand. Prominent to the high rate of endemism, it consists of a variety of plants and animals that had developed relative segregation in the region. It is supported by diverse habitat in National Park.
This bird century consists of different species of birds that are well taken care of by sanctuary staff. Visitors are allowed to include kids in the sanctuary. As it is situated on the shores of Lake Te Anau, you can't help yourself by sitting ideally and admiring beautiful lakes and mountains. It is visited by great school groups which are guided by very expert guides who have information about birds and sanctuary.
It consists of New Zealand's standard fly fishing and jet boating on the river Waiau along with enjoying fishing for rainbow and brown trout. It comes along with half and full-day packages. Full day package consists of a riverside barbecue.
This site is a World Heritage site that is absolutely mesmerizing fiord within the Te Wahipounamu. It is a place of spellbound beauty that is 120 km from Te Anau. The rocky mountains that edge through the landscape give you a sculptor-made view. It is the most popular sound that is only accessed via road. The fiord can be explored by cruising, canoeing, and tramping. There are ample tour buses leaving early in the day for site seeing. Do not forget to visit The Milford Discovery Center and Underwater Observatory that allows you to take a view of marine life of fiord situated 10 meters in dept.
It is located south-west of New Zealand and one of the top tourist places. People come here to experience the serene beauty along with some adventurous activities like snorkeling and diving. You can visit the place with cruise while the area remains wet most of the time due to heavy rainfall.
Inaugurated in 1988, this track is 60kms tramping track that includes creative birdlife, gushing waterfalls, flourishing river flats, limestone foundations, vast glacier-carved gorges, huge mountain arrays, tussock high realm, and moss-draped coast forest. Small streams are found during a track that can be crossed safely.
7
Kepler Oaks Boutique Trek
These hikes offer splendid scenic horseback rides following Te Anau Lake and Waiau River. This site is perfect for families who want to visit farm animals and ride horses.
These caves are on the outskirts of Te Anau town in the southernmost region- The Southland. These caves are only 12000 years old. You can visit these caves through the Te Anau River. You can take a boat ride inside the caves that lets you witness the picturesque view of glowworms on the upper side of caves in a calm and serene environment.
This site including from park to hikes to caves that tends to light up age-old stalactites and stalagmites is breath-taking. Such caves are even scattered from the top of North Island to the bottom of South Island.