Best Time to Go To Bangalore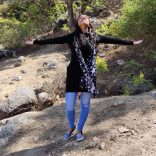 Lalbagh Botanical Garden, Bangalore Palace, Tipu Sultan's Palace and Garrison, VidhanaSoudha and Cubbon Park are a number of the tourist attractions in the town. The Bangalore palace was constructed in 1887 by ChamarajaWodeyar and was inspired by the Windsor Castle in England. Ulsoor Lake, spread over a place of 125 acres is another tourist hot spot. Swimming and boating pool will be the main attractions of the lake.
Seasons in Bangalore
WINTERS
Winter months season in Bangalore starts in December and continues till February. The temperatures during these months are comfortable and nice, making it the best time to go to the city that is wonderful. The nighttime temperature in town throughout the season settles on an average, at 16degC. With 15.3degC January is the coldest month for the city. Here is the most effective time to be and escape the bone chilling temperatures of North India.
SUMMERS
The summer season in Bangalore continues till the end of May and starts in March. The typical day temperature in town throughout the summertime season settles in a cozy 33degC. May and April with the average monthly temperature of 33degC and 34degC are the hottest summer months for the town. But, the temperature still stays in a level that is comfortable.
MONSOONS
Average rain is observed by the town throughout the monsoon season from June to September. During the southwest monsoon season the city observes 550 mm of rain that is average. September is the wettest month with 200 mm of rain that is average. In addition, great rains are observed by the town to December.