Space X Starlink: Elon Musk wins $885 Million in FCC Subsidies to give broadband access to half a million US Rural areas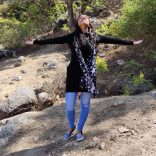 Space X by Elon Musk won $885 in subsidies from the Federal Communications Commission (FCC) on Monday to provide rural areas high-speed broadband speed through the Starlink Satellite project. It will be a major win for Musk-led Company that will be first publicly announced, a major customer.
Through an auction to incentivize private companies to build their broadband in underserved areas of the country, Space X was one of 180 companies that won a major portion of FCC subsidies.
Among the top four dealers by dollar amount, they led LTD broadband behind as well as Rural Electric Co-operative Consortium and Charter Communications.
Maryland-based Hughes Network System won $1.3 million serving 3,678 locations in one site while Space X projected to reach almost 35 stated across 642,925 locations.
In addition to its partnership with Microsoft to provide its Azure cloud computing service over a network, The government will be the first publicly announced major customer for Starlink.
The Starlink Company has an ambitious plan to put 42,000 satellites into orbit for widespread high-speed internet access while being nascent in went to public beta with over 900 satellites in summer.
During a pandemic, a lack of internet access in rural areas has become a point of concern. According to 2018 data from the FCC, when work and school activities are being held online only 77% of high-speed broadband internet has access in rural areas. Many private companies are launching their own satellites into low orbit on earth in a bid to compete for the commercial space market that includes Amazon with its satellite internet program Kuiper.