Snapdragon 888- 5G Smartphones, makes a launch with Qualcomm's new flagship partnered with Samsung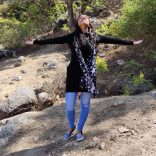 Samsung first time in its history competes sternly with Taiwan Semiconductor Manufacturing Co (TSMC) and has made Qualcomm flagship chip with new nanometer process on Smartphones.
Samsung Electronics Co Ltd's chipmaking division, has manufactured a new flagship smartphone chip with Qualcomm Inc., that will feature enhanced gaming and photo abilities. The top of Qualcomm's line-up for mobile phone processors represented by 5G chip is called as Snapdragon 888. The chip that are inserted in the smartphones are due to be launched in the first section of next week. The chip will also be sported by high-end android smartphone such as Xiomi Corp and LG Electronics.
This chip will process 120 high-resolution photos per second. An artificial intelligence processor on the chip has been kept with the software that will let you select five best shots and combine them to final one image.
Katouzian will not spill snapdragon 888 orders between Samsung and TSMC. He added that Samsung has been the best fit for this chip in terms of timelines and design.