The Discovery of the Longest Mexico-California Drug Tunnel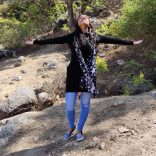 The longest cross-border tunnel was unearthed by the US federal authorities along the border of California with Mexico through which drug smuggling was being carried. The 800 meter long tunnel connected a house in Tijuana, Mexico and a hole in the commercial area in the Otay Mesa industrial park in California. EFE news reported that the one meter diameter hole was hidden under a huge industrial dumpster.
Authorities found that the tunnel was sophistically equipped with lights, rails, ventilation system and an elevator from the passageway connecting a closet inside the house in Mexico. With the discovery, federal authorities gained control of the tunnel and the parking lot where they found nearly 6.356 tonnes of marijuana and over one ton of cocaine worth over $22 million, which they planned to transfer.
Laura Duffy, US Attorney said that marijuana was something that was seen normally with the activities with tunnels, but cocaine was a surprise and It was the largest cocaine seizure in the cross-border tunnel.
The investigation started when authorities marked doubtful activities like vehicles entering the California lot late in the night and unusual commercial activities in the region. A Border Patrol spokesman commented that drugs were transferred in small packages to pass through the hole in the Otey Mesa lot.
It was the third cross-border passageway discovered in recent weeks by federal agents in Southern California. They have discovered over 75 such tunnels on California and Arizona borders during the last five years.