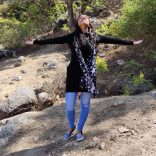 Lionel Messi started off his journey in the Argentina colours for the senior side in a friendly against Hungary in August 2005 but was sent off less than a minute after coming on as a substitute for elbowing an opponent who had pulled his shirt. He scored 55 goals for his side.
Lionel Messi led Argentina to the gold medal at the 2008 Beijing Olympic Games. Argentina dfeated Nigeria 1-0 in the Olympic football final.
Lionel Messi captained Argentina to the final of the 2014 World Cup in Brazil, where they lost 1-0 to Germany. He won the Golden Ball award for the tournament's best player.
Lionel Messi played his second Copa America final for Argentina in Chile in 2015, though, losing the final on penalties to the host nation.
Lionel Messi set a record of 55 goals for Argentina when he scored in the 4-0 win over the United States in the semi-finals.