How to Choose the Right Shampoo for the Hair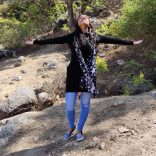 You must identify the type of your hair and move forward to locate the right arsenal for the same. Any type of hurriedly chosen shampoo or the hair gel may not be suitable for your hair. Hence, it is important you find out the type of your hair and according products are selected.
Mentioned here some tips to help you choose the perfect shampoo for your hair.
Course or Curly Hair : The shampoo must work as a moisturizer for the hair. Shampoos with shea butter and nut oils are just perfect. Shampoos with high protein and almond oil are capable of reducing frizziness and make smooth hair.
Oily Hair: Shampoos with extra conditioner should not be used for people with oily hair. Alternatively, shampoos that control oil of the hair are active for one or two days. The main problem being the scalp, which is normally dry produces sebum, oily in texture, but overcompensates for the dryness. The result is over-compensation of the oily hair. Choose the shampoo that is capable of maintaining the balance in oil production and simultaneously keeps the scalp dry.
Coloured Hair :  Use a shampoo with cleansing and moisturizing properties for hair that has been damaged by colour application. The product soothes the hair and increases the colour. The sulphate-free shampoo is able to smooth and cleanse the hair.
Dry Hair : You will require oil for the dry and damaged hair. It brings back the texture. Shampoos rich in olive oil or coconut oil, would combat both roughness and frizziness due to the moisturizing content. Use low sulphate content shampoo to avoid hair follicles getting dry and coarse. Herbal shampoos do not contain any sulphate and are useful.
Thin Hair:  Pick a shampoo with voluminizing formula if the hair is thinning out. Shampoos containing lemongrass, rosemary and lavender oils are just perfect, which help enhance hair growth. Nettle root is an important element that solves this problem, which wipes out dihydrotestosterone or DTH, the hormone that is responsible for hair loss.