Green Leaf Accreditation for PVA Ayurvedic Hospital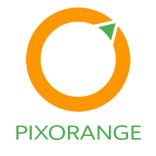 Green Leaf Certified by Government of Kerala, PVA Ayurvedic Multi Speciality Hospital achieved "GREEN LEAF" accreditation by the Government of Kerala. As there are plenty of Ayurveda Massage Centres in Kerala that flout safety and health regulations, Govt. of Kerala has recently started classifying Ayurveda centres into Green Leaf and Olive Leaf based on quality standards prescribed by experts in Healthcare and Ayurveda.
Olive Leaf accreditation is given only to those Ayurvedic Centers that maintain the following conditions:
All treatments and therapies done only under the supervision of a qualified physician with a recognized degree in Ayurveda. Male patients should be massaged only by male masseurs and female patients should be massaged only by female masseurs, who should have sufficient training from ayurveda institutions recognized by the Government.
 Medicines from an approved and reputed firm should only be used in treatments. The health programmes offered should be approved by the approval committee, and these should be clearly exhibited, along with the time taken for normal massage and other treatments.
 All equipments, medical or otherwise, should confirm to the standards set forth by the Government. Medicated hot water should be provided for bathing and other purposes. All treatment rooms should have one massage table of specified size.
 All treatment rooms should have attached bathrooms with proper sanitary fittings. Building should be located in an ambient, but accessible location. Rooms should have good quality furnishing. the building and its surroundings should be kept clean and hygienic.
To qualify for a Green Leaf Certification, an Ayurvedic centre in Kerala should satisfy all the criteria applicable to an Olive Leaf Certified Ayurveda Centre. In addition to them, to be a Green Leaf Certified Ayurveda Center, the following additional requisites are to be satisfied:
 The Ayurveda center should have an in-house Herbal Garden.
 The Ayurveda centre should be located at a picturesque location with abundant greenery and a quiet atmosphere.
There should be ample parking space within the premises of the center.
P.V.A Ayurvedic Multy Specialty Nursing Home started in the year 1994 at Kannur, North Malabar, and Kerala, India. Kerala is a land of fascinating culture, heritage & beauty, secluded beaches palm fringed back water mist clad hill stations lush tropical forests, waterfalls, exotic wild life, monuments, mangroves, paddy fields handlooms and more over Ayurveda.
Dr. Abdulrahman Chief Physician of PVA Ayurvedic Hospital is having practice experience of more than 28 years and is pursuing a notable career in the field of Ayurveda. He hails from an Ayurveda family of more than 160 years old. He did BAMS from Kottakkal Ayurveda College a world-renowned institution in Ayurveda.