Adopting A Village and Transforming It Completely – Deeds of A Lok Sabha Member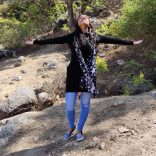 The Lok Sabha launches the programe, SAGY or Saansad Adarsh Gram Yojna , which needs that every Lok Sabha Member has to take responsibility of a village for development by 2016. This village developmental scheme brought wonders for Chikhli, a small village in Gujrat. Mr. C.R.Paatil, M.P. began with the street cleaning drive with active self-participation along with volunteers from the village. He told "Governance Now" that a gram sabha was called to discuss the need of the village for development, which was attended by the local administration, farmers and teachers of the village. It could identify work worth rupees 19 crores.
380 toilets were built, paver block flooring was set up including waste collection bins were arranged and solar lights fitted in recreational areas. Mr.Paatil made arrangements for an up to date aganwadi centre, a bust stop, a library and a diagnostic device for the Rotary eye hospital. He also offered attention to the basic infrastructure of education and health and introduced certain positive modifications in these areas. The village with 6953 inhabitants received the attention it deserved and now it is time for other villages to get on the track of development very soon.