The Youngest Billionaire – The 19 Year Old Alexandra Andresen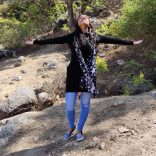 View Gallery
Alexandra Andresen, the 19 year old becomes the youngest billionaire in the world at present with net worth of 1.15 billion.
Forbes magazine announced the list of people in the world with the worth of at least one billion dollars and included Alexandra inheriting the entire fortune from her rich father Johan F. Andresen. The list compiled by Forbes contains 1810 names having worth of minimum one billion dollars and she ranks 1,476th being included for the first time. Her 20 year old sister, Katharina is equally wealthy due to the 42.2 percent joint ownership of the Ferd Holding Company of both sisters.
Johan transferred the share to daughters in 2007, but still enjoys the control of the company. The Andresen family is known to people in Norway for more than one hundred years for the reputed tobacco brand, Tiedemanns, which was originally acquired by the great-great-great grandfather of Alexandra in 1849. The family, however, sold its share of the tobacco business in 2005 to Skandinavisk obakskompagni for 480 million US dollars.
Alexandra is a 3time Norwegian champion in dressage riding in the junior category and Katharina is yet to run the company, which is controlled by their father.
A report further added that Alexandra's Norwegian boyfriend is a professional mixed martial art fighter and resides in Germany. Katharina resides in Oslo and works in the family company.