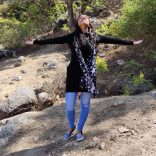 Pizza leaves behind every other foodstuff as the most seen picture on Instagram, which is reported in Vice. The leader was chosen through a study taken up by Chef Alessio Mecozzi and Klaus Davi, the public relations firm. It seems that the study does not have any scientific base, but could have been somewhat influenced by Italian cuisine. The main thing is that the particular food item is thriving on Instagram and is not about a sure remedy of critical diseases. Hence, one need not worry about the authenticity status.
The overwhelming popularity is justified through the fact that out of 300 millions of pictures of food items on Instagram, 17 millions carry the hashtag #pizza attached to photographs. It is not astonishing to find New York offering more pictures of pizza totaling 6.1 percent of all pizza pictures on Instagram. The second position is occupied by sushi pushing pasta in the third place.
In spite of the fact of the overwhelming presence of pictures of desserts on the photo-sharing platform, the dominance of Pizza is worth reckoning. Pizza has been able to capture a leading spot as a trendy internet-friendly food item and helps generate innumerable memes and emojis. It is not surprising that Celebrities like Chrissy Teigen and Jennifer Lawrence are greatly passionate about the item.