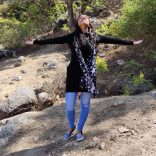 Netflix, world's leading movie streaming service is contemplating to allow downloading of movies in several countries including India very soon.  Previously, Netflix was against downloading of content as it did not offer any permanent solution. After the recent global expansion, it has experienced the fact that the internet connection throughout the world is not up to the standard for top-class streaming services.
Reed Hastings, CEO of Netflix told to Recode that the company had altered its position on the initiative of allowing public to download the content.
While, streaming is popular, however people in countries like India often prefer downloading the content due to the slow internet speed resulting in poor streaming experience. It is the cause for which YouTube added a special feature last year for Indian users allowing them to download videos.
When Netflix stepped in India, we expected that it would have the option for downloading the content by Indian consumers. The service needs a minimum speed of 512 kbps in India, 3mbps speed for SD content and 5mbps for HD videos.
It is now available for all types of screens so that you are able to gain access it on your laptop or phone or the tablet. The service requires a suitable accessory like Xbox 360 or Chromecast for streaming videos for the TV. The basic Netflix plan costs Rs.500 and the premium plan costs Rs.800 per month.