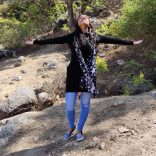 In the 93rd Academy Awards, 2021, the Malayalam film "Jalikattu" has been nominated as approved Indian entry in the Best International Feature Film category.
Ramesh Bala, a trade analyst confirmed this news and tweeted as
"Lijo Jose Pellissery's #Jallikattu is India's entry for the Best International Film #Oscar category".
Kalan Varkey, who is a buffalo slaughterer and fresh meat seller on which the whole village relies. The story begins when in a secluded hill town of Kerala; a buffalo flees away from the slaughterhouse. The villager's calls police as the buffalo creates mess in the entire town and as hunting animal are against law how the entire populaces end up its hunt. The venomous side of mortality is brought alive here as the miserable animal runs insurgence in the town.
At the 2019 Toronto International Film Festival, an International premiere was kept for the film and before the theatrical release on 4th of October 2019; the film was screened at the Busan International Film Festival.

At the 50th Film Festival of India, Pillessery, the director of this film was nominated and awarded as the Best Director 2019.