Dubai and Abu Dhabi most expensive cities to live in Middle East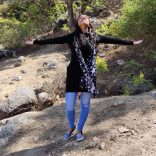 It is decisively established that Dubai and Abu Dhabi are most expensive cities in the world for emigrants with the prime factor of the strong dollar taking them up in rankings. Dubai was ranked 21st and Abu Dhabi 25th according to the significant "Cost of Living Survey" made by the consultancy Mercer.
Dubai advanced two spots from an year ago whereas Abu Dhabi gained the 33rd spot in the earlier survey. Hong Kong earned the peak ranking this year as the costliest city globally followed by Luanda (Angola) and Zurich. Singapore and Tokyo gained the 3rd and 4th spot.
Rob Thissen , Talent Mobility Consultant at Mercer Middle East remarked that the price rise in general was on the lower side universally ensuring currency fluctuations causing biggest impact on cost for emigrants.