Brand Ambassadors May Face Rigorous Punishment for Misleading Ads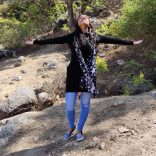 A parliamentary committee has recommended punishment for five years jail and fine of Rupees 50 lakhs to individuals endorsing misleading ads, which has made celebrities to take up the matter seriously before accepting such an offer.
The recommendation for amending the Consumer Protection Bill is scheduled to be submitted before the parliament. It has been designed by keeping in mind that consumers are prone to believe advertisements blindly when it is done by celebrities or national awardees.
Penalties
The penalty for the first-time offense is a fine of Rupees ten lakhs or jail up to two years or both. Repetitions would attract a fine of Rupees 50 laks and imprisonment up to five years. Proposals are there for increasing penalty for further offenses, which may be connected to the volume of sale of the product.  The proposal is made public when some celebrities are already in such trouble with misleading endorsements.
Madhuri Dixit, Maggi
The celebrated actress Madhuri Dixit got into trouble when she endorsed Maggi instant noodles, which was reported to contain excessive MSG in it. Being the brand ambassador, she was asked to explain the basis of the nutritional value speech that she made in the advertisement of the product.
Shah Rukh Khan, Fair and Handsome
The iconic actor Shah Rukh Khan was in the controversial spot for his endormsement of men's fairness cream, Fair and Handsome. A petition was made against him and Raj Kumar Hirani for creating the firm, which was demeaning people with dark skin so it was claimed.
Mammoothy, Indulekha Soap
The veteran Malayalam actor Mammoothy was criticized by a Kerala Court due to a petition filed against the actor for endorsing the fairness soap. The petitioner complained that he did not find any improvement of the skin texture even after using the soap for a pretty long period. Hindustan Uniliver, the owner of the brand made an out of the court settlement for Rs.30, 000 as compensation to the plaintiff.
M S Dhoni, Amrapali Builders
The top-not celebrity and the leading brand ambassador of India, M S Dhoni was in the middle of  a controversy some days ago when residents of Amrapali housing, Noida  pointed fingers to him for the endorsement of the brand. Residents of the housing project tagged Dhoni in several tweets and sought help from him as he was the brand ambassador of the housing project.