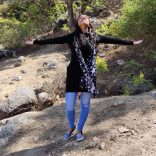 As per reports, in the long-gestating "Metal gear Solid", the famous Star Wars' Star, Oscar Isaac is ready to bring Solid Snake to life that is adapted by Sony Pictures.
This film is created by Hideo Kojima and published by Konami. Jordan Vogt-Robert directs it. The co-writer of "Jurassic World", Derek Connolly has written the script and is going to be produced by Avi Arad- Marvel Studios. Basically, this film is based on the "Metal Gear Solid" video game.
In 1987, the first "Metal Gear" was released for MSX home computers. A walking tank with the capacity to launch nuclear weapons was allotted to find the ostensible superweapon Metal Gear and the players take control of a special forces operator Solid Snake. The beginning of a whole new line of 3D for Metal Gear was released when the third game of the Metal Gear Solid series was released in 1996.