A Japanese Boss Pays $117,000 for the Giant Tuna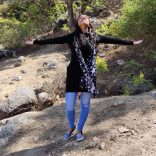 A giant bluefin tuna was claimed at the price of $117,000 by a Japanese sushi boss in the New Year auction held in Tokyo's Tsukiji fish market, well before the required modernization plan.
The bidding at the auction ceased with an enormous amount of 1.4 million yen for the giant fish weighing 200 kilogram or 440 pound, an endangered species, which was caught near Japan's northern coast.
The fish price touched 3 times higher than last year, but well below the highest price of 155.4 million yen fetched in 2013, which was claimed by a Hong Kong restaurant chain for a larger fish of the same variety.
It is a conventional feature of the Tsukiji fish market, where participants bid much over the normal price to gain the prestige of claiming the first fish at the New Year auction.
Japan being the largest consumer of the world of the bluefin tuna, environmentalists want ban on the trade of such species, which are on the way to extinction.
The population of Pacific bluefin tuna is on the decline despite government's assurance of implementing existing management measures, observes Amanda Nickson, Director of Global Tuna Conservation at the Pew Charitable Trusts.
Bluefin is the largest fish available in the seafood market at Tsukiji and is most expensive as well. A dish, "Otoro", the fatty portion of the underbelly of the fish may even cost several thousands of yen at any high-end restaurant in Tokyo. The Japanese sushi has earned popularity and demand throughout the world