Yarsagumba : The Viagra of Himalayas is the most expensive herb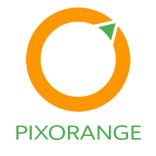 A caterpillar fungus named "Yarsagumba" which is found in higher altitudes of Tibet, Bhutan, Nepal, China and North east of India is the most expensive insect-herb and is used for medical purpose. In Tibetan language "Yarsagumba" means summer grass – winter worm. Yarsagumba is also known as Himalayan Viagra or the Himalayan Gold. It is usually found on the top of the ground when snow melts. Currently, the herb is at the risk of extinction due to over harvest and to meet high demand. Yarsagumba demand in global market is calculated between $ 10 to $ 15 Billion.
Benefits of Using Yarsagumba
Its mainly used in the preparation of traditional medicines. Yarsagumba is known to improve immunity, strengthening kidney, lungs, useful for treatment of asthma, bile diseases and cancer. Main reason for high demand in global market is because of its aphrodisiac properties which is known as Himalayan Viagra. It's price is compared to gold.