Terrior – Armoured Vehicle 'Swiss Army Knife' Revamped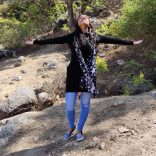 BAE Systems revamped the armoured vehicle 'Swiss Army Knife' with more improvements and presents it as Terrior. Bearing the look of a Transformer, it may add fresh sting in the British Army armory. The combat vehicle is called 'Swiss Army Knife' because of its variety of arsenals, which is refurbished with the telescopic search unit, an improvement over the existing Terrior demanded by security chiefs. The name 'Terrior' is fitting enough as it has been created to address challenges of future combat zones. It is able to detect underground explosives and crash into solid concrete with the rock hammer reaching out to a distance of nearly 26 ft or 8 meters. The huge machine can pass through deep waters and survive even six and a half feet waves.
The remote controlled 32 tones massive machine was initially introduced in June 2013 as part of the £360m scheme for digging holes, lifting articles, drilling ground and for breaking down concrete keeping troops at a secure distance.  Currently, it has been improved upon with sophisticated technology and systems by technologists at BAE Systems with the intention of remaining ahead of competitors. One striking improvement comes as a ripper that is able to tear down roads, runways making them ineffective for the enemy use.
One upgrade is a ripper that can tear up roads or runways, rendering them useless to the enemy, and an earth augur that drills holes for use in combat engineering. It also has an earth digger to drill holes for potential use in combat technology. Terrior was aimed at providing optimum flexibility to the British Army in terms of reduced gear and logistics from one vehicle in combat situations.
Terrior has a top speed of 45 mph; one km remote controlled range, maximum front load of 5 tones and mine plough top speed of 9 mph.