Ranbir Kapoor, Deepika Padukone were drained Of Their Emotions after filming for 'Agar Tum Saath Ho'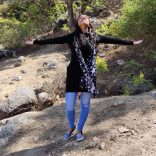 Agar Tum Saath Ho is a break up tune using a high which made Ranbir Deepika filming. The 3rd tune in the much awaited movie Tamasha, titled 'Agar Tum Saath Ho' is getting great result since and released lately.
The tune in question is a breakup amount that will be played in a critical scene in the picture. It was extremely challenging for the pictures lead pair, Ranbir Deepika to provide the higher level of strength demanded by the tune.
Deepika is seen sobbing in the start while Ranbir seems non-open to her. The filming, which continued for 3 days, left the pair low and emotionally exhausted. The video which shows a period of heartbreak has created relatability using the crowds as Deepika and Ranbir have emoted splendidly.
Alka Yagnik supplies the screenplay along with her soulful voice with the necessary depth. A.R Rahman's vision united with Imtiaz Ali's direction has taken the tune to a different degree, which makes it an immediate favourite amidst the crowds.
Tamasha being one of the year's very awaited movies showcases the most adored pair Deepika Padukone and Ranbir Kapoor, who were last seen in 2013. Presented Nadiadwala Grandson Entertainment and by UTV Motion pictures, Tamasha is set to release on November 27 and produced by Sajid Nadiadwala is directed by Imtiaz Ali.