Ranbir Kapoor Decides to Buy and Relocate to the Apartment, which Katrina Disliked Extremely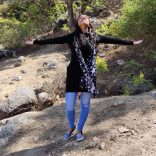 Both Ranbir Kapoor and Katrina Kaif are looking for new houses to settle down individually after the break up and find that their tastes are really poles apart. During their courtship, they had similar tastes for every matter, but after the break up they seem to have developed perfectly opposite tastes in almost everything.
It is the current position between Ranbir Kapoor and Katrina Kaif and house brokers are having a laughing time regarding the matter. Recently, house brokers showed an apartment to Katrina Kaif in Vaastu Apts, adjacent to Sanjay Dutt's residence at Pali Hill, which the actress disapproved and did not pay much interest.
After a few days, house brokers of Ranbir Kapoor showed the particular apartment to the actor, which was instantly approved by him and he started making arrangements to move into the apartment from his present abode at Wilson Apartment , reported by Spoteboye's sources.
It may not a matter of fun to Ranbir Kapoor or Katrina Kaif, but for many others, the incident is a laughing matter particularly for house brokers who are engaged in the act of finding new abodes for these ex-lovers with a huge difference of opinion.
In due course we will witness whether Ranbir moves into the new apartment until Krishna Raj is refurbished. The actor is rumored to be leaving the present residence as Rishi Kapoor and Neetu are also opting for the same building until their original house is renovated.