Porn Watching Turns You Sexually Violent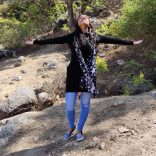 A new research observes that porn watching for a considerably longer period could turn you sexually violent. 22 such studies were made in seven different nations, which concluded that the consumption of pornography was related to sexual violence irrespective of males or females.
The study further added that the association was comparatively powerful for verbal display than the physical violence. However, both types were significant.
Researchers from Indiana University and of the University of Hawaii at Manoa,US  noted that  the general example of results  advocated that the aggressive content was an worsening factor.
The research observes that the accumulated data indicates self-reports of pornography consumption and acts of sexual violence with sexual harassment and the use of force or threats too, which signifies it as "Obtain Sex", being the main argument according to vocative.com.
Researchers found out that reasons of sexual violence are complicated matters and several of pornography consumers should not be labeled as sexually violent.
Researchers finally concluded that the collected data offers no doubt those individuals who consume pornography in a regular manner are inclined to show attitude of sexual violence and get involved in acts of sexual violence compared to individuals who avoid pornography or people that consume pornography   irregularly. The above study is available in the Journal of Communication.