Pakistan university bans boys and girls sitting, walking together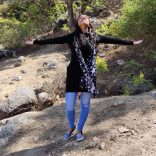 A notification was issued by the University of Swat in Khyber Pakhtunkhwa province banning boys and girls from mixing together. In a most old-fashioned and controversial manner, the University of Swat banned boys and girls from walking and sitting together inside the campus boundary.  The notice that was pasted on the notice board of the university clearly warned students against such violation, which would attract a fine of Rs.50 to Rs.5, 000. The document signed by Chief Proctor Hazrat Bilal also mentions that parents of students violating the rule would be called for an urgent meeting by the university administration. The university of Swat being a public sector university with the main campus at Saidu Shariff, which is only two kilometers away from the main city Mingora, Swat Khyber Pakhtunkhwa, Pakistan. The university ranked 124 in 2012 according to the Higher Education Commission, Pakistan.
In the past and in a nearly similar fashion, National University of Sciences and technology or NUST, Pakistan's leading university made it compulsory for girl students to wear "Dupatta" and put restrictions  to wear jeans in the university premises, which is situated in the heart of the capital city , Islamabad. In September, 2013, about a dozen students in NUST received monetary punishments due to various reasons including smoking and eating inside labs.
Both boy and girl students continued their education even with all these challenges and Swat remained a hub of education from a very long period and even during the days of domination of militants in the valley.
Malala  Yousafzai, the youngest-ever Nobel Prize laureate , the Pakistani activist for women education too hails from the Swat Valley, where local Taliban at some time  forbade girls from going to school. A chain of schools are run by her family.