Obama ventures on Netflix: Among the six projects, one is Sci-Fi; young adult thriller film!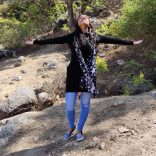 Barack and Michelle Obama's Production Company have announced six new ventures for Netflix Inc. It will consist of a love story with a fresh adult thriller and mystical turn.
According to reports by Netflix, the former president of the former first lady and US will adapt the novel written by Mohsin Hamid- a British: Pakistani author named "Exit West". The story is about a couple who find mystical ways by a door that lands them in a different land in the midst of the refugee crisis.
The other venture is a science fiction movie that is named "Satellite" which will be produced by T-Street. It is a Production company that is coursed by "Star Wars" director Rian Johnson and the producer Ram Bergman. The other venture is "Tenzing", it consists of the story of a Nepalese-Indian man who was the first man to reach Mount Everest with Sir Edmund Hillary of New Zealand, might be it is a biopic.
The six ventures also consist of a film that story's a woman who feels sync on her wedding day as the storm approaches and named "The Young Wife".
The company is developing two TV series namely "Fire keeper's Daughter" based on a novel written by Angelina Bouley that is a young adult thriller series that tells us about 18-year-old Ojibwe tribe member who unwillingly went undercover in a police investigation on her reservation.
The other series tells us about national parks.
As per reports by Netflix, it is been said that the ventures might release in the next few years but they didn't give the exact date of release.
The Obamas locked this multiyear production deal in 2018 with Netflix. The previous Netflix projects included "American Factory" that won an Oscar in 2020 for a best documentary film.