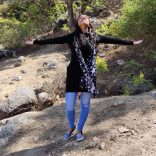 In the "peak capitalism" move, KFC is teaming up with World View which is a private spaceflight company to send a chicken sandwich to the space. This will be a four day trip to stratosphere, almost 7-30 miles off from the Earth.
In the statement given by Kevin Hochman, the KFC U.S. president, he said,
"We're excited to be the ones pushing spicy, crispy chicken sandwich space travel forward."
He also further added that he is proud of supporting the commitment of World View in this advancing space research as well as trust them to take KFC's popular Zinger sandwich to the space.
As per the reports, the Zinger chicken sandwich will take off the flight on 21st June. This launch will be directly broadcasted online. At the same time, World View is also planning to bring back the sandwich, housed within a container, shaped like the KFC bucket. It's true that we find this entire thing very frivolous and ridiculous, but for the World View if they get successful, then it will become a memorable moment for them.
In the mail, Jane Poynter, the CEO of World View stated that "When we were first contacted by KFC to send a Zinger into space, we obviously thought it was quite funny." But then realized that this opportunity will help to demonstrate the breakthrough Stratollite technology in front of the public as well as financing an important portion of the development of the vehicle. The launch of the Zinger chicken sandwich is known for being planned as the first multi-day test of the World View's Stratollite space system.