'Ikk Kudi', the Latest Udta Punjab Song Makes Us Feel Moist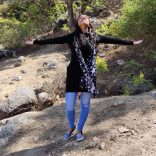 Udta Punjab makes headlines on the trailer launch day. The first song of the movie 'Chitta Ve' has mind inspiring tunes and has already made quite a buzz.  To add to the rage, there comes another great number 'Ikk Kudi', which stars Alia Bhatt.
Diljit  Dosanjh, the great Punjabi singing sensation has sung the song 'Ikk Kudi'.  Dosanjh will play the role of a cop in the film. This touching track depicts the journey of the character of a 'Bihar Migrant' in the movie played by Alia Bhatt.
The movie is centered on the sensitive issue of drug abuse among Punjab youth and the life of the Bihar Migrant passing days in Punjab. With the exciting making of the track, Alia Bhatt fell in love with the song right way.
'Udta Punjab' casts Sahid Kapoor playing the role of a drug addict rockstar along with Karenna Kapoor as the doctor. Abhishek Chaubey, the director made a representation to the censor board to mark the movie as an adult watch. The director further commented that the film has not only sensitive issues like the drug abuse, but also contains content unsuitable for the younger people. Anticipating a negative impact that may affect youngsters, the censor board has not yet taken up director's request for discussion.