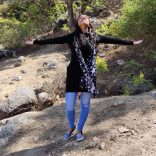 Facebook, the famous social media is reportedly working on developing a smart speaker that will feature a 15-inch touch screen. The product is expected to be launched by 2018.
Google and Apple have also released their exclusive speakers namely Google home and HomePod. According to a report by Digitimes published on Tuesday with reference to the sources, the product will be designed and manufactured by Building 8 department of Pegatron, a Taiwanese electronics manufacturing company.
Echo show also reported that the 15 inch touch screen panel of Facebook's smart speaker will be supplied by LG display and will be equipped with magnesium-aluminum alloy chassis.
It is rumored that Pegatron has already begun its small-scale production at China plants. According to the media reports, it is expected to reach worldwide market value of $5.5 billion by 2022.
The smart speaker market was expected to reach $5.5 billion by 2022 while worldwide. Around 5.9 million units of smart speakers have been shipped by the year 2016 among which 4.2 million were shipped by the fourth quarter of 2016.