A Google Venture for Delhi Public – The Delhi Public Transport Offline App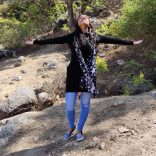 Google launches its Delhi Transport offline app for bus and metro on a trial basis on last Wednesday. The app is created to help daily commuters in the metropolitan city to find their way around the capital's transportation system without using internet link. The special app has no charges for use and helps the public through DMRC Metro, DTC buses, Gurgaon Rapid Metro and the DIMTS Orange bus systems.
The new app came into public notice and was initially reported by Gadgets 360 in August when the code of the specific app was located in one of the versions of Google Maps. You can easily locate proper directions to metro and bus stations in the capital city with the help of the Delhi Transport Offline app. People are able to search for train and bus timings and plan accordingly by choosing correct routes in offline mode as well. The brilliant app provides current information on Delhi metro and bus systems with timings and delays if you are connected to internet.
Google mentions it in the Google Play listing and comments that the new app is strictly a trial offer from Google Maps team and is created to help people with important information on public transport systems in Delhi especially for the ease of daily commuters. It further adds that features in the app are subject to change according to requirements and feedback received from users to improve the quality of service.
However, it is felt that the particular app is a praiseworthy addition and could be appreciated more as an inclusion in the Google Maps application than being a separate app altogether, which was expected from a very long time.  Google may, perhaps wants to maintain the application as a separate entity due to its unique design. The UI goes after the card-based system without much pomp and show of ornamentation with images. The new app contains simple text making it readily acceptable to the common mass, which is an important reflection in this part of the world where most people use low-cost cell phones with smaller screens. It also justifies the offline feature of the application as internet connection remains still in the preliminary stage especially for mobile users, which has just started to grow.